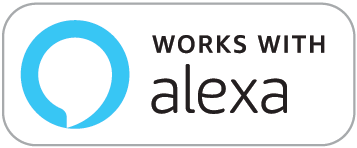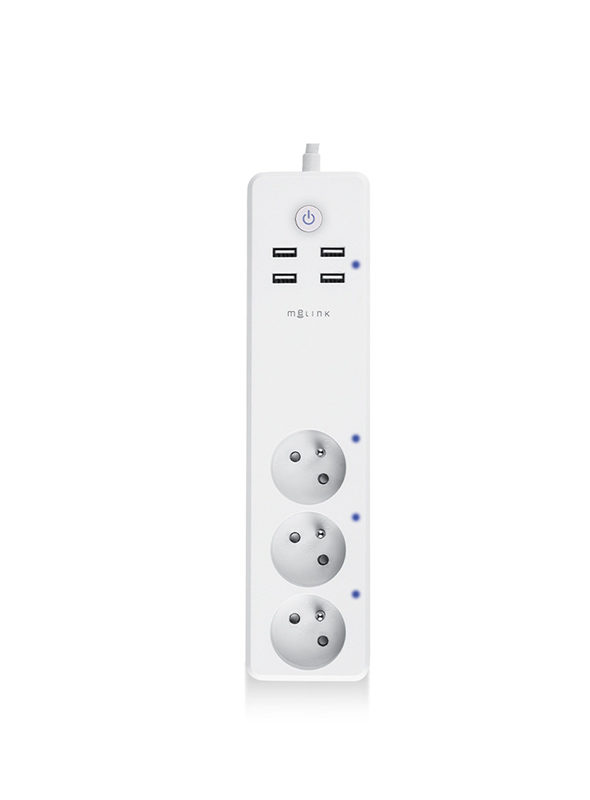 MELINK WI-FI SMART POWER STRIP
Independent Control
Independently control all sockets and group them with other melink sockets

Home Safety
Increase security at home with melink

Set-up your schedule
Create a schedule, set-up a timer and build quick Tap & Go commands

Global Control
Remote control at anytime and anywhere in the world

Shop
The MELINK WI-FI SMART POWER STRIP is a SMART HOME product, which can be remotely controlled using the intuitive MELINK application. The power strip allows you to add any electrical device to an intelligent management system at home, the office or garage, allowing to create a smart home environment. Control individual sockets and devices from anywhere, at any time.
The strip enables powering electrical devices connected to 3 french standard sockets and charging up to 4 USB devices. Connecting standard home equipment to the Wi-Fi Power Strip, such as radios, cooling fans etc allow them to become a remotely controlled integral part of a smart home system, although they are not SMART devices.
Through the MELINK application, it is possible to remotely control both the entire strip and individual sockets, and the USB chargers – this guarantees additional security in the case of devices posing a threat in the absence of household members, e.g. iron, curling iron. It is also possible to set a schedule and a timer, which allow to turn the device on or off at a selected moment, for a specified period.
Group all MELINK electricity management devices to manage multiple products at the same time with one button or integrate them through MELINK "Tap & Go" commands, which allow to run pre-defined actions of different types devices with a tap of a button.
The free MELINK app is available for Android and iOS. It is easy to use and enables the user to operate all SMART HOME MELINK devices conveniently and remotely from anywhere in the world. The device is compatible with Amazon Alexa, Google Home and Apple SIRI intelligent voice assistant systems



Full specification
Wireless IEEE standards: Wi-Fi 2.4GHz (802.11 b/g/n)
Security mechanism: WPA/WPA2/AES128/TLS1.2
Socket Type: 3 Sockets (French) and 4 USB slots
Socket Max current: 16A
USB Output Current: Total: 4x 5V, 4.2A; Single: 2.4A (MAX)
Voltage range: 230V~, 50Hz, 3680W
Cable length: 1.5 m
Timer Function
Countdown function
Schedule function
Possibility to control and name each socket individually
Status indication by blue LEDs
Compatible with the MELINK application
Compatible with Amazon Alexa, Google Assistant and Apple SIRI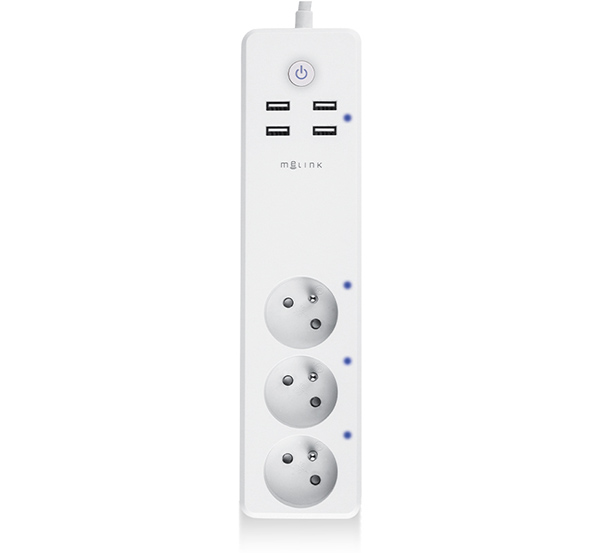 Independent Control
Independently control all sockets and group them with other melink sockets

Home Safety
Increase security at home with melink

Set-up your schedule
Create a schedule, set-up a timer and build quick Tap & Go commands

Global Control
Remote control at anytime and anywhere in the world

Voice Control
Works with voice assistants Ok Google, Amazon Alexa or SIRI